Monica Mancini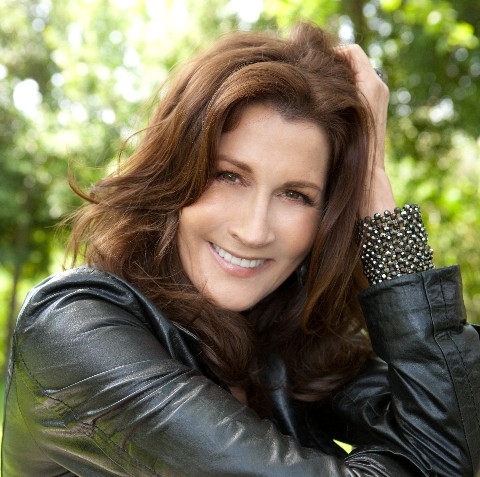 Concord Records recording artist and double-Grammy nominee Monica Mancini has carved out an impressive career as a concert performer and recording artist, appearing with major symphony orchestras worldwide including the Los Angeles Philharmonic, Chicago Symphony, New York Pops, Boston Pops, Dallas Symphony, Seattle Symphony and the BBC Concert Orchestra.
Daughter of famed film composer Henry Mancini and the notable studio singer Ginny O'Conner Mancini, Monica began singing early on as a member of the Henry Mancini Chorus, which led to a successful studio career in Los Angeles, where she appeared on countless film scores and recordings, with such notable artists as Placido Domingo, Quincy Jones, and Michael Jackson. Her debut CD, simply titled Monica Mancini was the companion to her PBS television special, Monica Mancini: On Record.
Ms. Mancini's recent TV appearances include the "Great Performances" PBS special, We Love Ella. Evening at Pops with John Williams and the Boston Pops as well as a performance of "Imagine" with Josh Groban, Joshua Bell and Dave Grusin on the recent simultaneous multi-network "Stand Up To Cancer" telecast viewed by more than 45 million people.
To celebrate the release of the USPS Henry Mancini Commemorative Postage Stamp, Ms. Mancini kicked off an extensive 60-city tour, followed by sold-out concerts at Carnegie Hall, Disney Hall, Boston Symphony Hall and Tanglewood.
Ms. Mancini also released the Billboard chart topping and double Grammy nominated album Ultimate Mancini featured some very special guest artists including Stevie Wonder, Take 6 and Tom Scott.
On her latest release, I've Loved These Days on the Concord label, Monica is paired once again with Stevie Wonder as well as Brian Wilson, Jackson Browne, Take 6 and others performing iconic singer-songwriter songs from the 60's accompanied by full orchestra.
The New York Times has described Mancini's rich, expressive voice as "the glamorous vocal equivalent to diamonds flashing." On her approach to interpreting a song, she says, "I always keep in mind the composers intention. I believe melodies and lyrics are crafted with a definite purpose. I want to bring out the beauty of the writer's word through music".
On her 2010 Hollywood Bowl performance, the LA Times wrote: "Monica Mancini comes from a noble lineage, to be sure, but her singing has now moved well beyond its roots to position her as one of contemporary music's most engaging vocal artists".
*Visit MONICA MANCINI.COM or CONCORDMUSICGROUP.COM for more information
Video Samples
Monica Mancini - I've Loved These Days EPK
Monica Mancini at the Montreux Jazz Festival
Monica Mancini - Music_On_The_Way
High Resolution Photos

Monica Mancini Hi-Resolution Photo 1

Monica Mancini Hi-Resolution Photo 2
Monica Mancini Hi-Resolution Photo 3
Monica Mancini Hi-Resolution Photo 4
Monica Mancini Hi-Resolution Photo 5
Monica Mancini Hi-Resolution Photo 6
Monica Mancini Hi-Resolution Photo 7


Artist Home Page


www.monicamancini.com

* Note CD's and digital access to CD's are strictly for performing arts centers, festivals, clubs and for producers of live performances.
All other requests should be forwarded to the label.